designtransfer
ONE YEAR DESIGN & SOCIAL CONTEXT

(04.07.2018 - 04.07.2018)
Galeriedetails

Kontakt:

designtransfer
Ilka Schaumberg
Einsteinufer 43
10587 Berlin
Deutschland

Telefon:

03031852858

Fax:

03031852859

E-Mail:

Kontaktformular

Galerie:

Link
Die Adresse der Ausstellung lautet:
designtransfer
Einsteinufer 43
Tel.:03031852858
10587 Berlin

Beschreibung der Ausstellung:
Während dem UdK Rundgang 2018 zeigt die Ausstellung
ONE YEAR DESIGN & SOCIAL CONTEXT bei designtransfer
drei Projekte, die Produkt Design Professorin Ineke Hans
mit ihren Studierenden in ihrem ersten Jahr an der UdK
Berlin realisierte: zwei Sommer Semester Projekte, POWER
HOUSE und CELEBRATING GLASS, sowie die
Messepräsentation PROBE.

Im Projekt POWER HOUSE forschten die Studierenden an
sinnvollen Alternativen in einer vernetzten Gesellschaft, in
der das Internet der Dinge eine Realität ist und die mit
wachsender Digitalisierung in unseren Häusern nach mehr
und mehr Produkten mit Stecker und Strom verlangt 'Äď
obwohl wir zur gleichen Zeit unseren Energiebedarf in
Zukunft reduzieren sollten. Neue Produkte, Projekte,
Systeme und Strategien wurden entwickelt, die sinnvolle
und nachhaltige L√∂sungen f√ľr unsere H√§user anbieten 'Äď
high-tech oder low-tech.

Bei CELEBRATING GLASS entdeckten die Studierenden
Glas mit all seinen Facetten durch Studienreisen und
Workshops in Berlin, London und Meisenthal (Frankreich).
Durch das Erkunden des Glasblasens von Lampen bis hin
zur Glasverformung gestalteten sie Objekte, die dieses
Material zelebrieren: die Freude hervorrufen, die an
besondere Momente erinnern, die außergewöhnliche
Anwendungen und spezifische Funktionen w√ľrdigen oder
nur das Experiment feiern.
Das Glasprojekt, das in einem gemeinsamen Workshop mit
Studierenden der HBK-Saar in Meisenthal entstand, wird
bei Designblok Prag im Oktober 2018 gezeigt.

PROBE zeigt die Pr√§sentation, die Ineke Hans urspr√ľnglich
mit Studierenden vorbereitete, um den Produktdesign
Studiengang der UdK bei der IMM-Messe in Köln zu
repräsentieren, begleitet von einem Katalog des bekannten
Berliner Studios Lambl/Homburger.
In K√∂ln wurde die Pr√§sentation ausgew√§hlt f√ľr die
Möbelmesse in Mailand. Im Rahmen des UdK Rundgangs
werden diese BA- und MA Projekte ein letztes Mal in Berlin
ausgestellt. Sie zeigen, wie die Designstudierenden heute
forschen: mit dem Ziel neue Materialien und Techniken f√ľr
das Design zu finden und neue Typologien und Produkte zu
entwickeln, die den Zeitgeist treffen und Zukunft haben.

In der Au√üenvitrine von designtransfer werden Ausz√ľge
von dem EXPLORE & ACT Pamphlet installiert, die das
Ergebnis eines zweijährigen (2015-2017) Salonprojektes
von Prof Ineke Hans in London darstellen und auf denen
DESIGN & SOCIAL CONTEXT basiert.

Ineke Hans' erste UdK Projekte WIR STELLEN UNS VOR
(Digitale / Analoge Produktion) und die Ergebnisse von
DESIGN FOR WHAT MATTERS (Braun Wettbewerb 2018),
die im Winter Semester statt fanden, werden während des
Rundganges in ihren Design & Social Context
Projekträumen 202 und 203, Straße des 17. Juni 118
gezeigt.

For UdK'Äôs Rundgang 2018 designtransfer shows the exhibition ONE YEAR DESIGN & SOCIAL CONTEXT which shows three projects that Product Design Professor Ineke Hans realised with students in her first year at UdK Berlin. It concerns a.o. two recent projects from Summer Semester: In POWER HOUSE students explored powerful alternatives for future living in a networked society where the internet of things is a reality, where growing digitisation in and around our houses request more and more products with plugs and power while 'Äď at the same time 'Äď we really have to slow down on our use of energy in the future. New products, projects, systems and strategies were developed that offer sensible and sustainable solutions for our houses, high-tech or low-tech. In CELEBRATING GLASS students discovered glass in all its aspects through study trips and workshops in Berlin, London and Meisenthal in France. By exploring glass blowing and lampworking to disforming glass in other ways they designed objects that celebrate the material: that evoke happiness, that jubilate, that commemorate special moments, honour peculiar uses, specific functions, or just revel the experiment. The glass projects that came about in a joint workshop with students of HBK-Saar in Meisenthal will be on show at Designblok Prag in Oktober 2018. PROBE shows the presentation that Ineke Hans initially prepared with students to show UdK'Äôs produkt design department at the IMM-fair in Cologne. It was than accompanied by a catalogue from acknowledged Berlin Studio Lambl/Homburger. At Cologne it was however selected to be present at the renown SaloneSatellite in Milan. During the Rundgang PROBE pops up a last time in Berlin with both student and graduate projects that show how UdK'Äôs BA and MA Product Design students today explore: looking into new materials and techniques for design and aiming to find new typologies and products that fit to the time we live in and our future. The Outside Showcase of designtransfer shows extracts from the EXPLORE & ACT pamphlet, that is a result from a two year Salon-project that Prof. Ineke Hans ran in London in 2015-2017 and that contains the roots that DESIGN & SOCIAL CONTEXT is based upon. Ineke Hans'Äôs first UdK projects WIR STELLEN UNS VOR (Digital Production / Analogue Production) and results from the DESIGN FOR WHAT MATTERS (Braun competition 2018) that took place in the Winter Semester, will be presented during Rundgang in her Project Rooms 202 and 203 of Design & Social Context at Strasse des 17. Juni 118.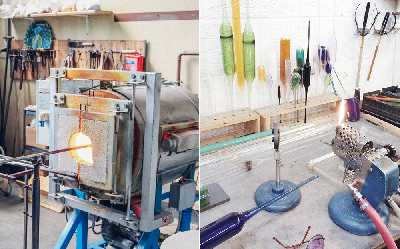 designtransfer

Impressionen

Sinus Art
---

Hainburg
---

Schneckenburg Galerie